Meeting rooms

For your business meetings and conferences, we offer spaces equipped with wireless internet with a capacity of 10 to 500 people. We will have a personalized plan for your needs.
Our executives are ready to advise you.

Customer service hours:
Monday to Friday: 09:00 hrs. to 19:00 hrs.
Saturday: 09:00 hrs. to 14:00 hrs.

Contact: banquetesposadahotel.com.mx
or ( 444 ) 8-18-20-88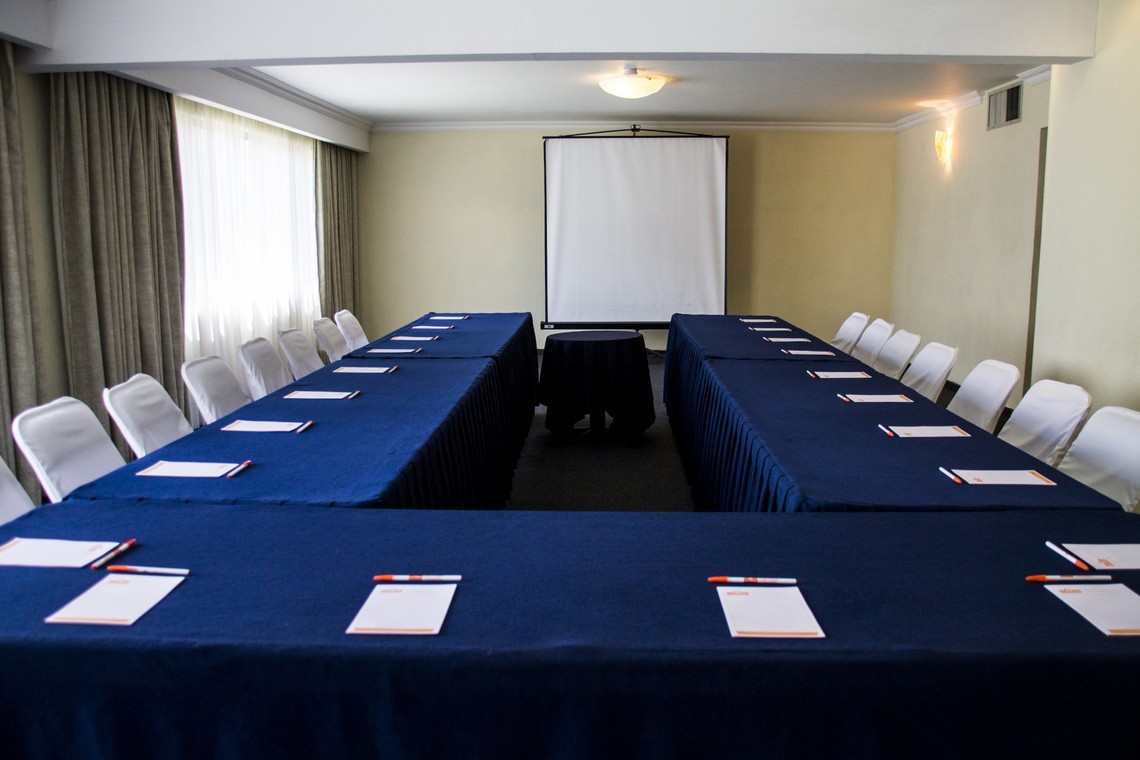 Nuestros ejecutivos están listos para asesorarte.
Horario de atención:
Lunes a Viernes: 09:00 hrs. a 19:00 hrs.
Sábado: 09:00 hrs. a 14:00 hrs.
Contacto: banquetesposadahotel.com.mx
o al (444) 8-18-20-88